BuTel software home page
Preliminary ARC536 software info
'ARC536 will be available soon!
---
ARC536 is your favorite software for the new BCD536HP or BCD436HP !
ARC536BASIC is programming software and ARC536PRO also includes a new cool Virtual Control screen.
---
Release info: because of issues with the reliability of USB/serial port on the 436/536 scanners we have decided to delay the release of the software. Any updates will be posted here. We are accepting pre-orders again.

The Uniden Homepatrol BCD436HP and BCD536HP comes with software but the included software has lots of limitations and the favorites editor to create new systems in Sentinel is very limited. ARC536 solved this problem with a true excel style editor!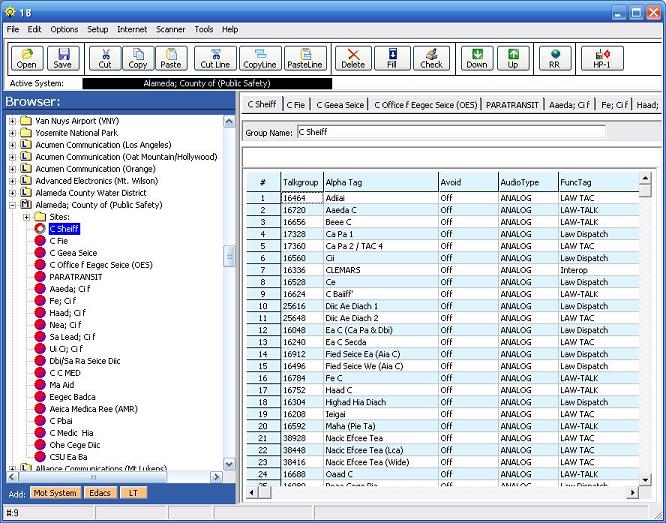 With ARC536 you expand the functionality of your Uniden BCD436HP and BCD536HPHP-1:
True Excel style editor with cut/copy/paste options
Add any frequency or talkgroup that is not in the built-in database
Add/Modify a control channel frequency
Add a trunk system that is not in the built-in database
Add Nascar and other race frequencies
Add Service Searches to your BCDx36HP (many Service Search files are included with ARC536)
Easily share you favorite hpd files with other HomePatrol users.
Change Alpha tags
Change or add subtones
Add Airband, CB, Marine, Railroad, FRS and GMRS frequencies
Change the service type of frequencies and/or talkgroups
Search a frequency range
Re-order or Rename favorite lists
'Bulk' edit channel parameters Extra options in ARC536PRO:
Full Virtual Control with built-in RadioReference frequency search
History Logging

* Radioreference import requires additional subscription and is NOT included with ARC536.

Screenshots: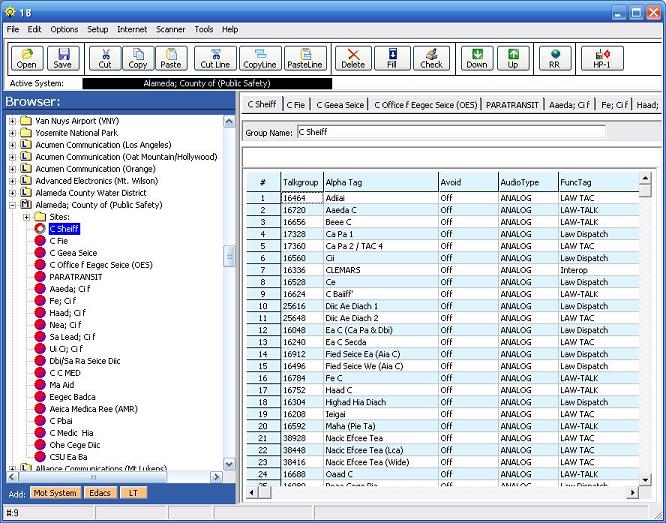 ARC536PRO Virtual Control:

ARC536PRO RadioReference database search: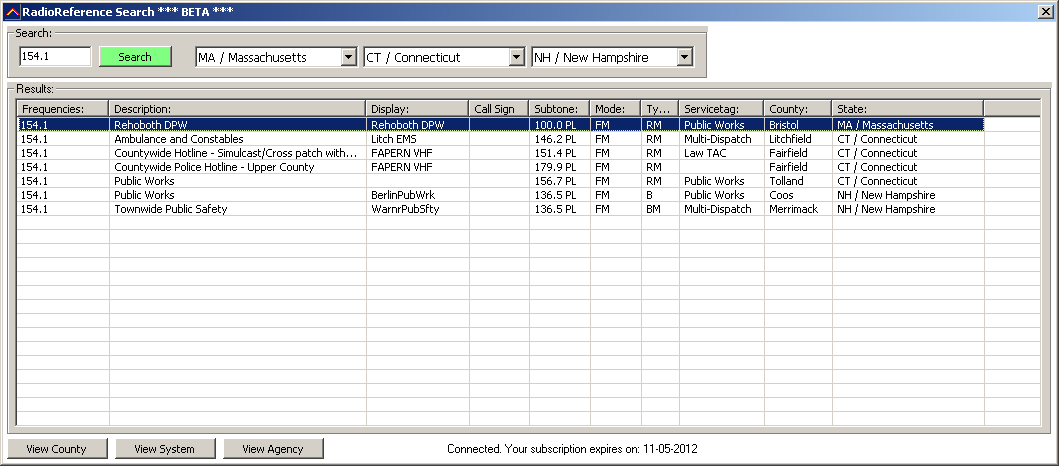 ---
'ARC536' contains Uniden proprietary and/or copyrighted information. Used under license.