BuTel software home page
> ARC-310 software for GRE GRECOM PSR-310 / PSR-410 scanner series
---
> ARC310 is dedicated programming software for the GRE PSR-310 / PSR-410 models scanner series and is the most user friendly software available for your GRE scanner developed by the scanner software world market leader!
> The ARC310 software cdrom is also available at many US dealers
> Latest version: 1.00 (November '10)
ARC310 editor in 'standard' editor mode: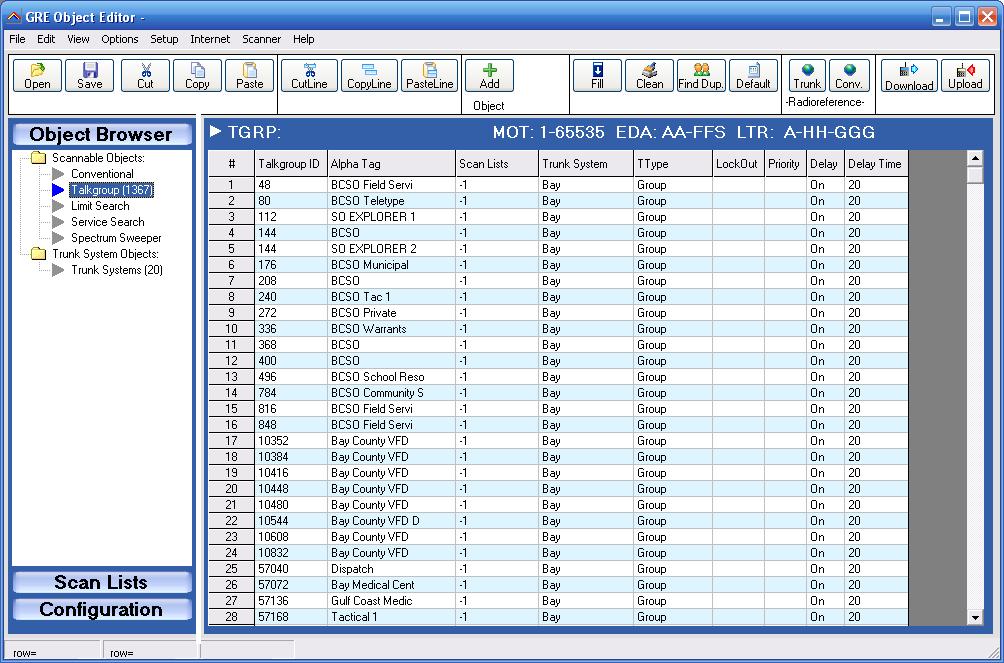 >Overview of options in ARC310:
ARC310 supports the PSR310 and PSR410 models in one single software package.
ARC310 has a standard and Expert 'mode'. Standard mode is very usefull for new owners of the scanner/software.
Available as download or CDrom.
ARC310 includes THE most versatile memory editor available on the market.
Easy and simple spreadsheet type editor.
Unique 'One button' rebanding option! The new Motorola rebanded tables are preloaded in ARC310.
Rebanding Calculator
Setup custom tables for rebanded Motorola systems.
Scanlist Preview option
Radioreference.com* import option for conventional and trunk systems! Programming your scanner was never this easy!
Enhanced CSV file import and 'mapper'
Paste Frequencies DIRECTLY from any website using 'Paste Special'
Store Unlimited number of configurations on your harddisk.
Copy/Move/Swap scanlists
Compatible with Windows 2000 / XP / Vista / 7
All updates are free for registered users
Easy cut/copy/paste data
Move channels up and down
Export CSV data
Fill down/series option
Full clipboard support for import/export data to/from other applications
Easy data toggle with mouse double click or space bar or keyboard shortcuts
Enhanced sorting options
Remove duplicate objects
Virtual Control (requires firmware 1.1 or higher)
Files are compatible with ARC500. ARC310 can also read data from the GRE PSR500/600/RS106/197 models however uploading to these models is not supported.
* Radioreference import requires additional subscription and is NOT included with the ARC310 software
> Are you hosting a scanner webshop, scanner website or online shop and like to resell ARC310 'downloads' and make a ton of cash for free?
Join our FREE affiliates program now and start selling the popular ARC310 software for the new GRE scanners !
> System Requirements:
Windows XP/2000/Vista/7
Min. 1024 x 800 screen resolution / small fonts
GRE PSR310 / PSR410
Radioshack PC interface cable 20-546 or 20-047 or the GRECOM USB cable.
IMPORTANT: Radioshack cables 20-048, 20-049 and 20-289 do NOT work with the PSR310/PSR410
---
> Screenshots:

> True Spreadsheet style grid editor with easy cut, copy, paste options:

Editor in standard mode: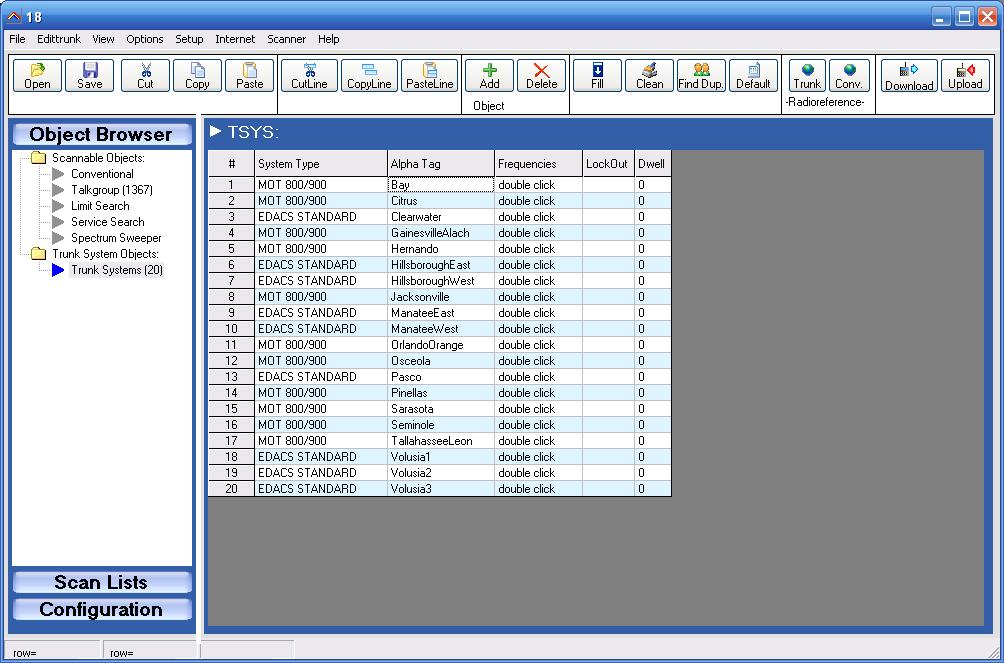 Editor in expert mode: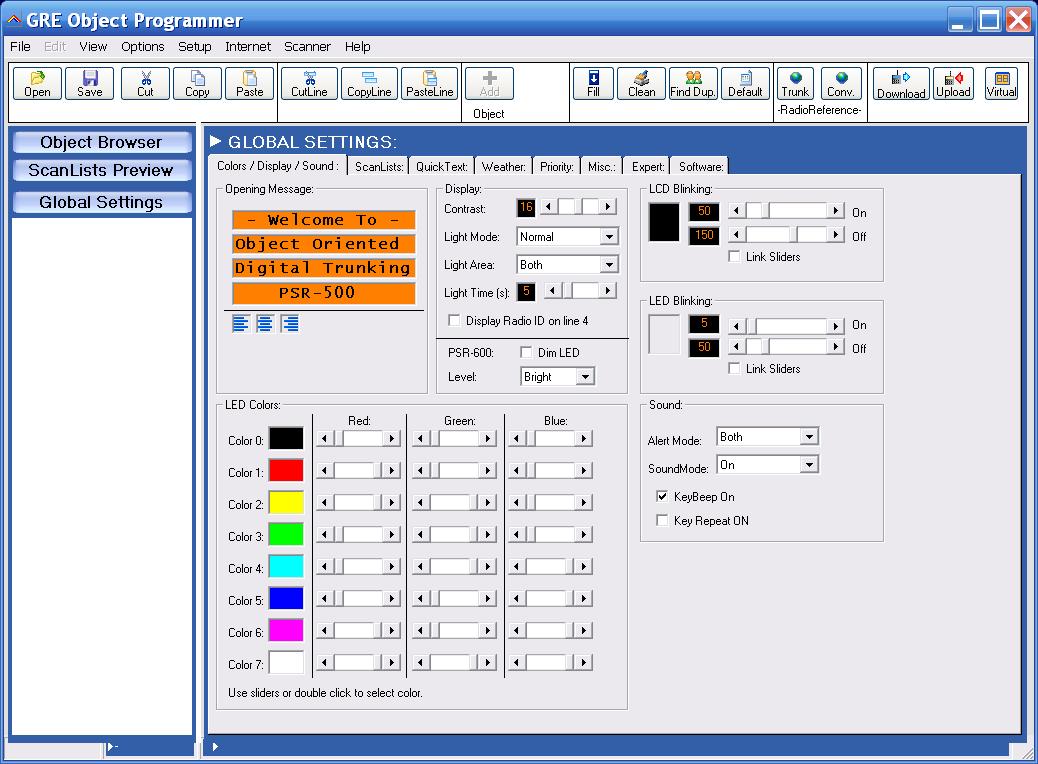 Expert settings: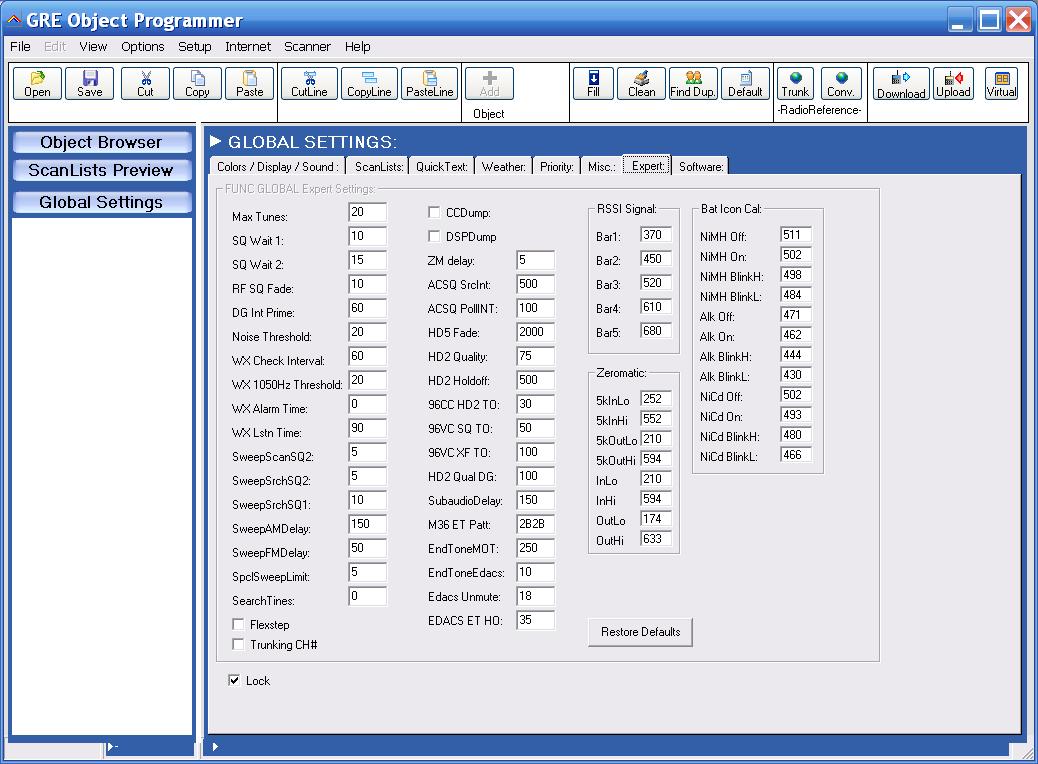 > Reband Utility: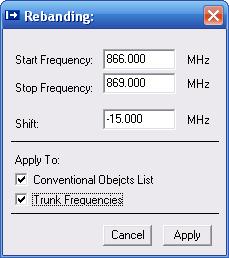 >CSV Mapper, import data from any csv or ascii text file: