BuTel software home page
ARC396 Basic & Pro software for the Uniden BCD396T & UBCD396T
' Setting new standards: ARC396 V3.2 '
---
ARC396 (US$ 39.95) is THE programming software for the Uniden BCD396T and UBCD396T, a free time limited demo is available for download. ARC396-PRO (US$69.95) adds powerful data logging, our famous 'no-loss' digital audio recorder and a unique bandscope*.
---
New in ARC396PRO: 'the bandscope option':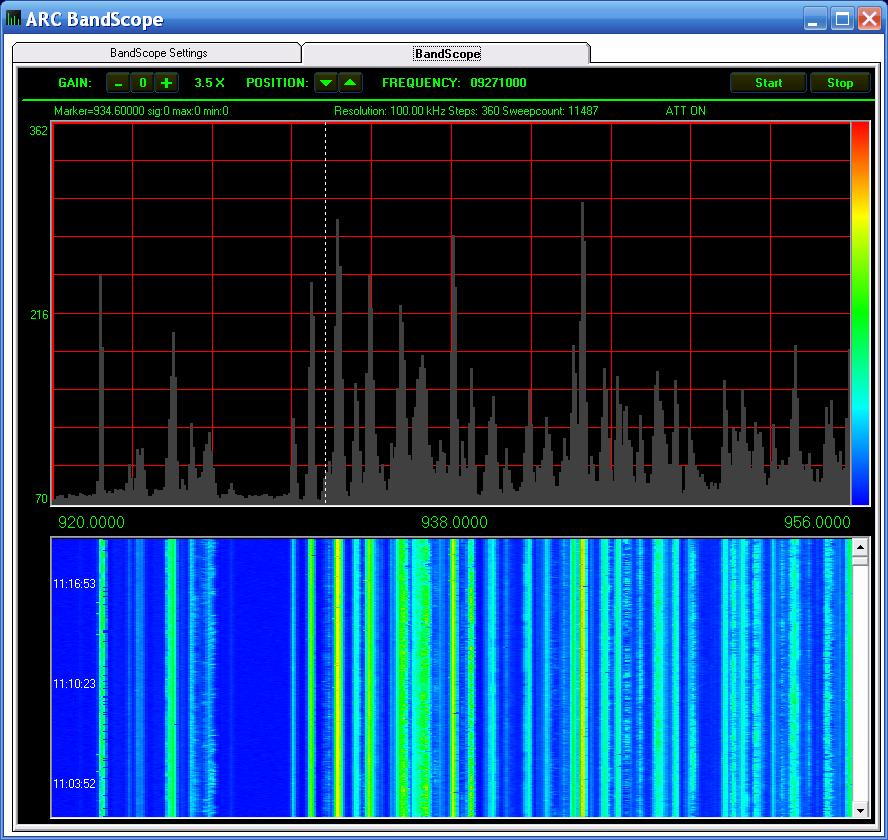 ---
ARC396 includes the most versatile memory editor available on the market, our new developed 'intelligent system browser' technology makes navigation as easy as possible and you can customize the browser.
With ARC396 and the Radioreference.com Webservice you can access the Radioreference database and download trunk and conventional systems!

ARC396 V3 is fully VISTA/xp/2000 'standard user' compliant

IMPORTANT: ARC396 does NOT support the BCD396XT model!

ARC396 V3 supports the new BCD396T V3 firmware!

QuickKey Overview: 'Drag and Drop' your systems or groups in QuickKeys.

Store latitude, longitude and FCC callsign per systems

Copy/paste groups between systems, building new systems was never this easy!

Import data from websites or CSV/UASD files

new in ARC396PRO: Bandscope option (requires firmware V3, bandscope is not available in UBC396T model ).

'intelli upload': Replaces systems that are stored in your scanner without having to reset your scanner first! ARC396 will never reset your scanner!

ARC396PRO includes full PC Virtual Control, a very enhanced recorder with 'no loss' digital recording technology, data logging and a bandscope.

ARC396PRO: Intelligent Data Storage recorder: wav files are automatically stored in folders based on system/group/date/time/frequency/TGid.

Free life time updates

Don't have a serial port? ARC396 is fully compatible with the Uniden USB-1 cable.

Windows XP/2000/Vista, minimum 1024x800 video, 512 RAM, free serial or USB port (USB requires Uniden USB-1 cable), software must have full administrative rights during installation.
IMPORTANT: Windows 95/98/ME and MAC OS are NOT supported.
Download ARC396-BASIC V3.2

Do you like to meet other ARC396 software users and discuss directly with the software author?
Then join the free ARC330/396 discussion and official software support group
---
| Option | ARC396BASIC (US$39.95) | ARC396PRO ($US69.95) |
| --- | --- | --- |
| Enhanced Editor for conv./trunk channels | Yes | Yes |
| 'Basic' Virtual Control | Yes | Yes |
| RadioRef Import | Yes | Yes |
| BandScope* | No | Yes |
| (Trunk)WebCatcher / Enhanced Data grabber | Yes | Yes |
| CSV file import | Yes | Yes |
| FREE lifetime updates | Yes | Yes |
| Data logging/history | No | Yes |
| 'no loss' Harddisk Audio Recorder | No | Yes |
| Closecall/Subtone logging | No | Yes |
| 'negative' delay | No | Yes |
| Fast log (log and resume/log and lockout) | No | Yes |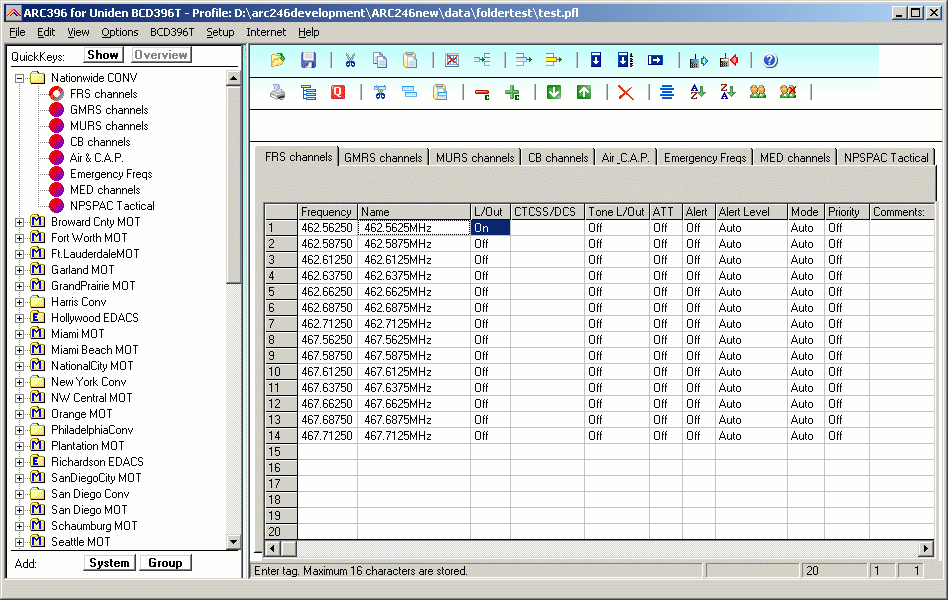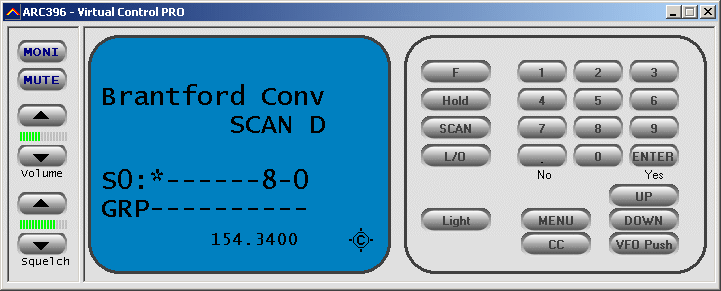 ARC396PRO: Bandscope with waterfall diagram: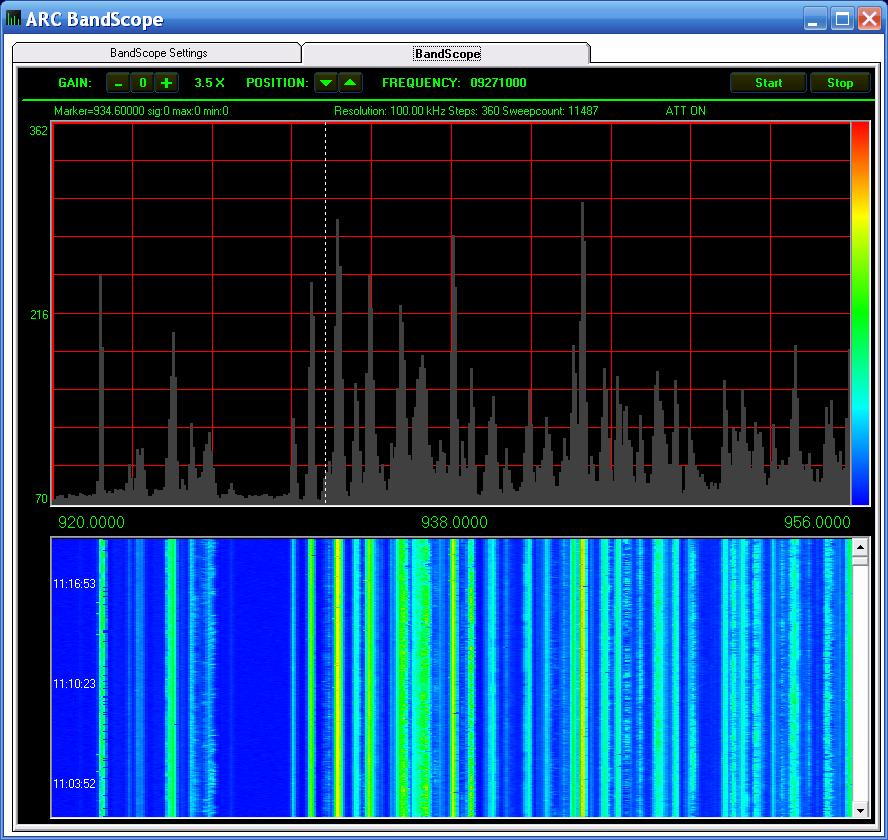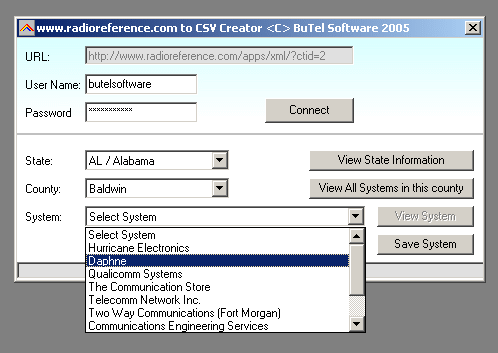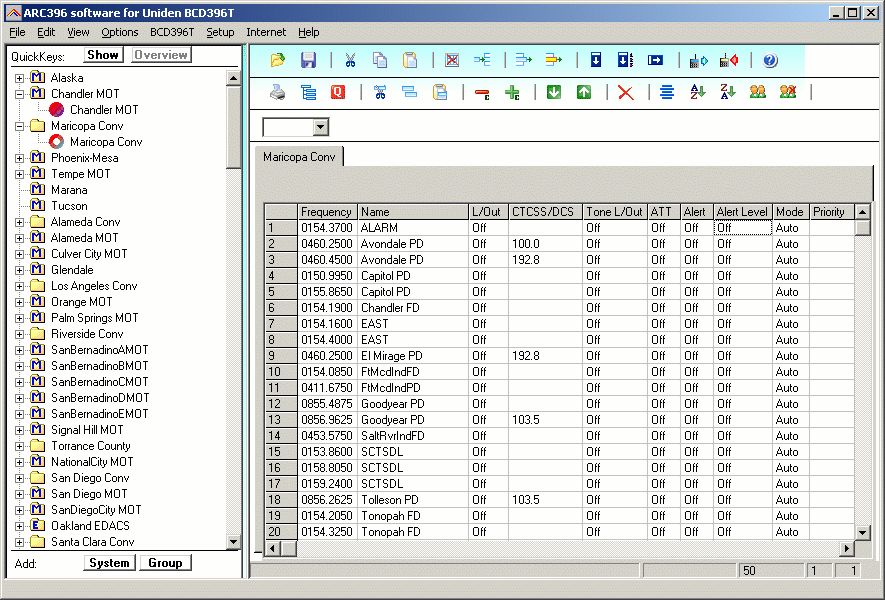 ---
* the Australian UBCD396T does not support the bandscope.
---