BuTel software home page
> ARC500PRO software for GRE PSR-500 / PSR-600 and RS PRO-106 / PRO-197 scanner series

'Scan like a PRO!'
---
> ARC500 PRO Information and Screenshots:
ARC500PRO with logger grid, all activity is stored in an easy readable grid. Double click a line for instant audio playback.
Software also logs subtones, RadioIDs and RSSI signal levels.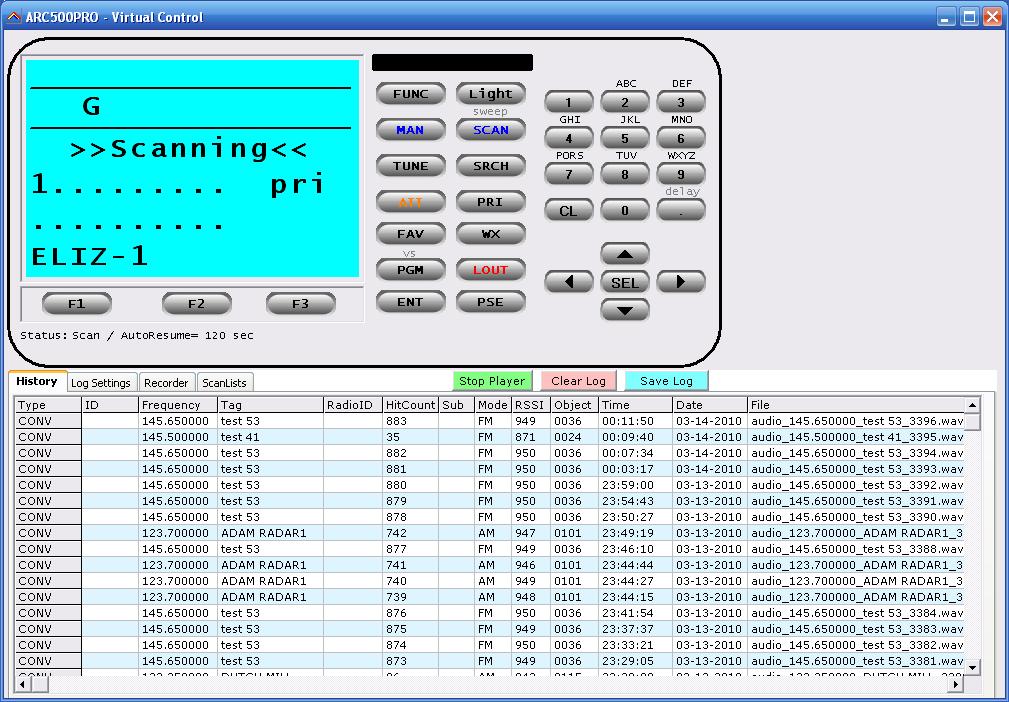 Data can be logged in a file, ARC500PRO also has powerful 'Log and Lockout' , 'Log and Resume' and 'Resume After' options for high speed data logging: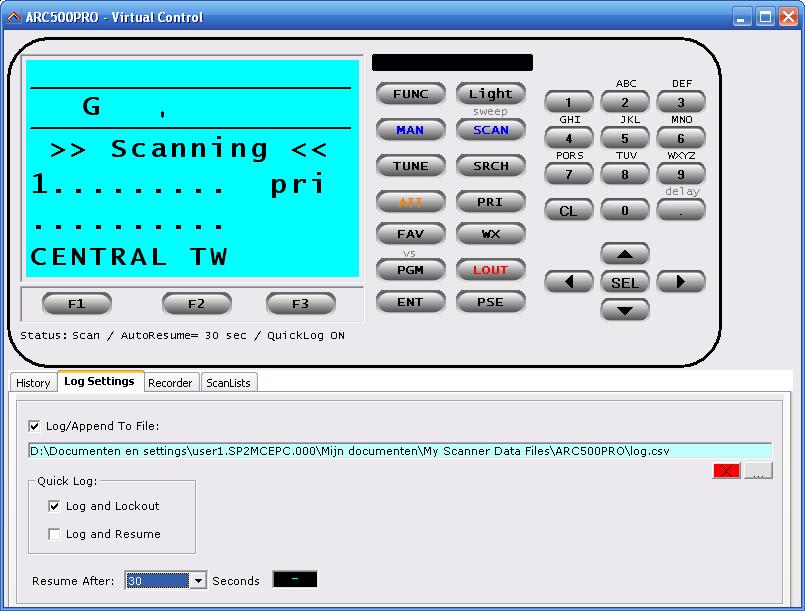 A built in recorder can be used to capture audio of all activity.
Audio is stored in individual audio wave files.
And with our 'no loss' recording technology you will record exactly what you hear.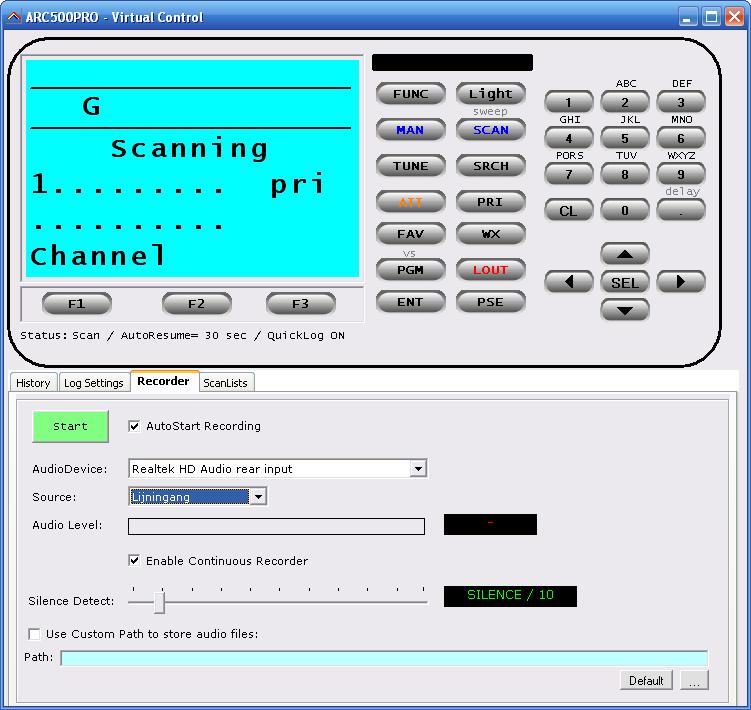 Scanlists toggle: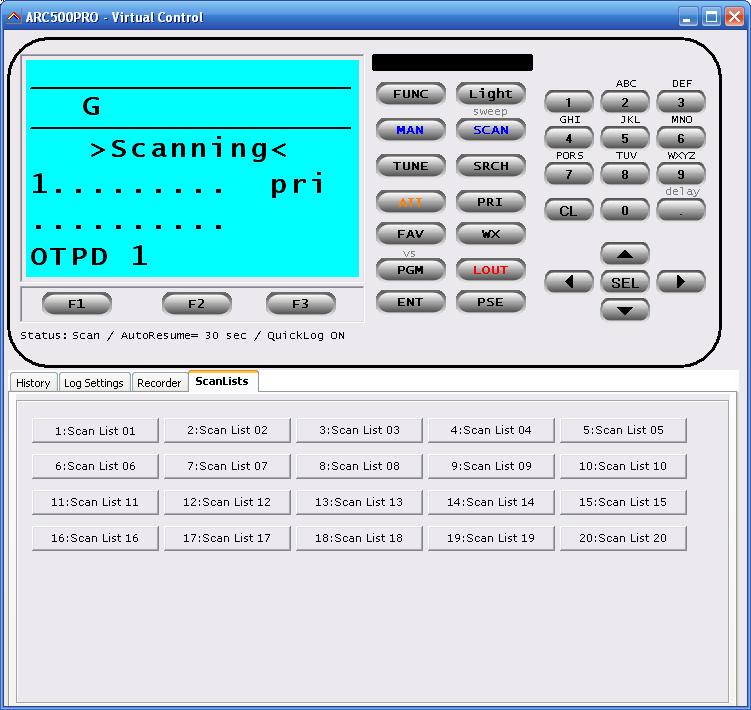 > Virtual Control with our famous 'mini view' :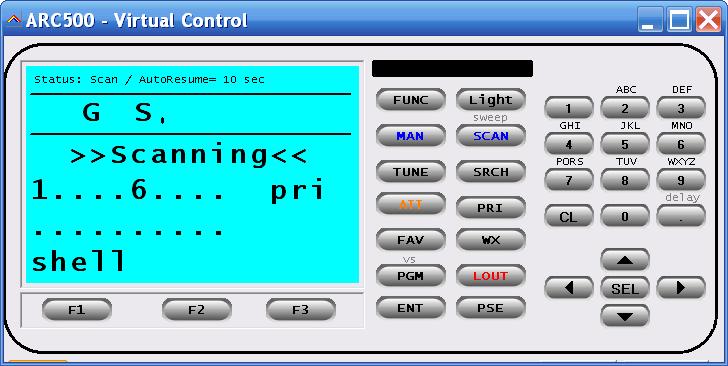 Mini View with Hold/Scan/Lockout buttons: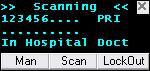 And this is our famous editor: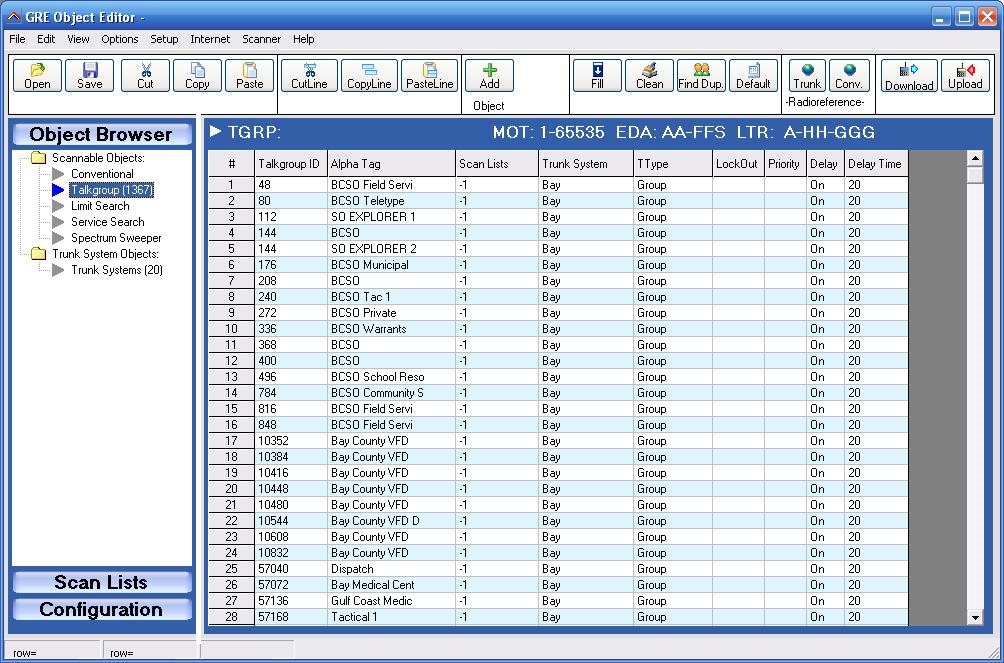 ---
ARC500PR System Requirements:
Windows XP/2000/Vista/7/8/8.1 (both 32+64bit)
Min. 1024 x 800 screen resolution / small fonts
GRE PSR500 / PSR600 or Radioshack PRO-106 / PRO-197 / PRO-651 / PRO-652
Radioshack PC interface cable 20-047 / 20-546
IMPORTANT: Radioshack cables 20-048, 20-049 and 20-289 do NOT work with the PSR500/PSR600
ARC500PRO: 1/8" stereo cable for audio recording
---
Comparison sheet ARC500 / ARC500PRO:
| Options: | ARC500 ($39.95) | ARC500PRO($69.95) |
| --- | --- | --- |
| Enhanced Editor for conv./trunk channels | Yes | Yes |
| 'Basic' Virtual Control | Yes | Yes |
| RadioRef Import | Yes | Yes |
| Automatic update check | Yes | Yes |
| Data logging/history | No | Yes |
| Automatic Resume/Negative Delay | No | Yes |
| Log and resume/Log and lockout | No | Yes |
| 'no loss' Harddisk Audio Recording | No | Yes |
| RadioReference Frequency Search | No | Yes |
| Subtone logging | No | Yes |