BuTel software home page
ARC XT for Uniden software info
'Windows 11 ready!'
---
ARC XT is THE preferred and best selling programming software for the Uniden XT, P2 and AU series, ARC-XT-PRO adds powerful data logging, digital audio recording and a fantastic bandscope!
New 2019 V2.2 update now available!
---
ARC-XT series supports the following scanner models: BCD396XT , BC346XT, BC346XTC , BCD996XT, BCT15X, BCD996P2, UBCD325P2, BCD325P2 and BCD325P2-AU.
ARC XT 2.2 series also supports NXDN, DMR, Mototrbo and provoice (with upgraded firmware on BCD325P2/BCD996P2)

ARC-XT includes the most versatile and most feature rich editor available on the market. ARC XT V2 is the first software compatible with the new P2 scanners !

ARC-XT combines the best of 2 worlds! With ARC-XT you can directly access (*) the RadioReference.com Database and import over 10000(!) trunk and conventional systems directly into your scanner!

QuickKey Overview: 'Drag and Drop' your systems/sites or groups in QuickKeys.

ARC XT can import ARC246/ARC996/ARC396/ARC15 system files.

Built-in decimal <> hexadecimal converter

Bandplan Editor: change the default step and mode settings per band. Also included are 3 European preset bandplans.

Handy tools menu

GPS lookup utility with maps.

Copy/paste groups between systems, building new systems was never this easy!

Read data directly from the RadioReference Database, 'browse' for local trunk systems and let ARC-XT do the programming!

'intelli upload': Replaces systems that are stored in your scanner without having to reset your scanner first! ARC-XT will never reset your scanner!

ARC-XT-PRO also includes full PC Virtual Control and a very enhanced recorder with 'no loss' digital recording technology and data logging.

ARC-XT-PRO Intelligent Data Storage recorder: wav files are automatically stored in folders based on system/group/date/time.

ARC-XT-PRO wav files are stored per frequency or talkgroup for easy playback.

ARC-XT-PRO includes a fantastic bandscope option.

ARC-XT-PRO includes a Tone Out frequency logger.

Don't have a serial port? ARC-XT also works with the Uniden USB-1 cable. Important for Windows 8/10 you need the newer model USB1.

ARC-XT supports the following Uniden scanner models: BC346XT(C), BC346XTC, BCD396XT, BCD996XT, BCT15X, BCD996P2, UBCD325P2, BCD325P2 and BCD325P2-AU.

IMPORTANT: ARC-XT DOES NOT work with the BCD996T / BCT15 / BC246T models !

IMPORTANT NOTICE FOR VISTA/WIN7 USERS: If you use the Uniden USB1 cable you must install this specific Uniden USB1 driver else the software may not communicate with your scanner!

Windows 7/8/10/11 , minimum 1024x800 video, 512 RAM, free serial or USB port.
For the P2 models firmware 1.08 or higher is required!
---
Comparison sheet ARC-XT Basic & Pro :
| Option | ARC-XT-BASIC ($39.95) | ARC-XT-PRO ($69.95) |
| --- | --- | --- |
| Multi scanner support | Yes | Yes |
| Enhanced Editor for conv./trunk channels | Yes | Yes |
| Import ARC246/396/996 files | Yes | Yes |
| Bandplan Editor | Yes | Yes |
| Multi Trunk site programming | Yes | Yes |
| Virtual Control | No | Yes |
| RadioReference Imports | Yes | Yes |
| GPS US address lookup utility | Yes | Yes |
| Enhanced Virtual Control | No | Yes |
| Data logging/history | No | Yes |
| Bandscope | No | Yes |
| Waterfall Display | No | Yes |
| 'no loss' Harddisk Audio Recording | No | Yes |
| Closecall/Subtone logging | No | Yes |
Screenshots: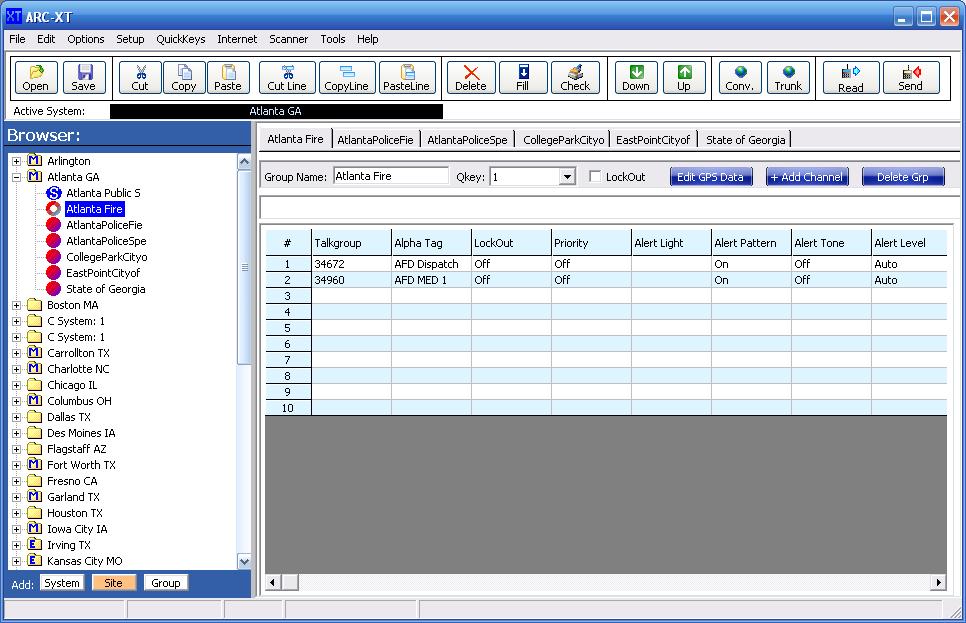 Find latitude and longitude based on US street address or zipcode: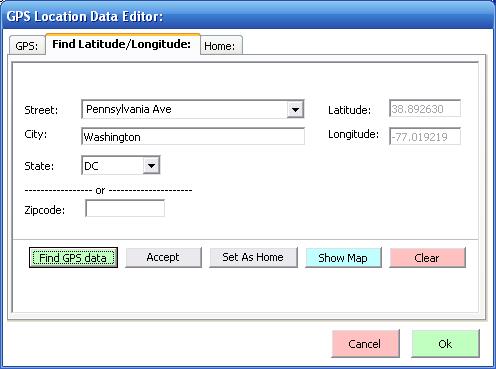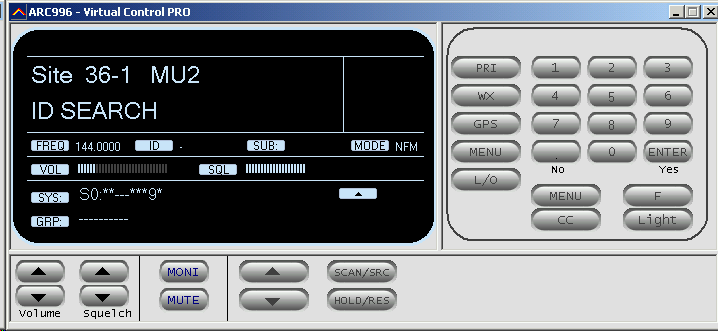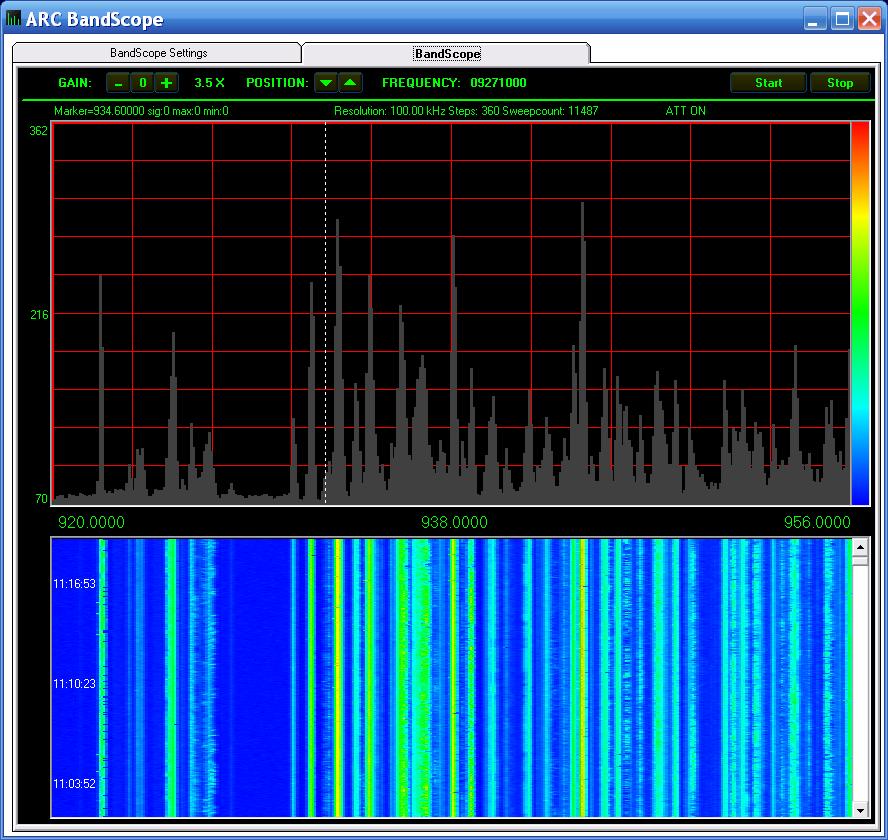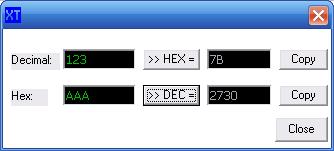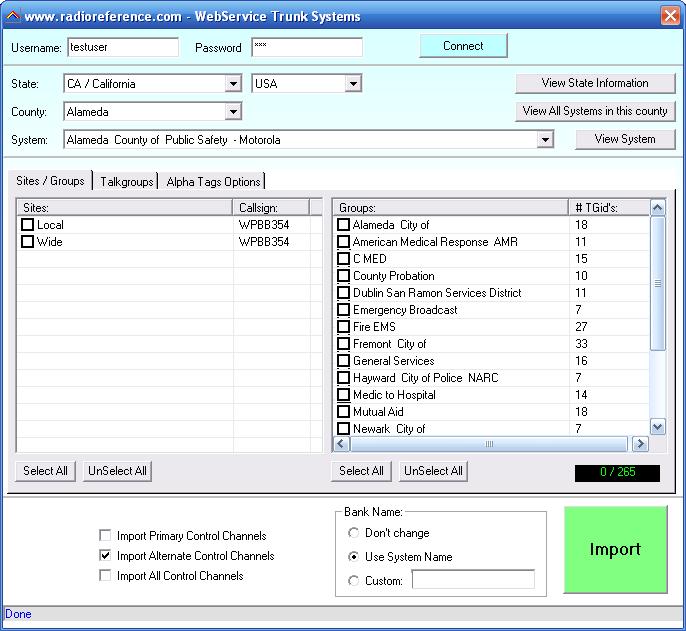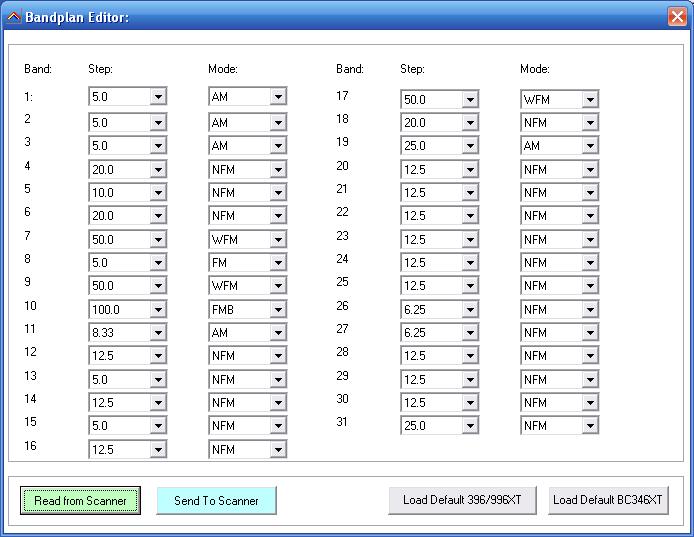 ---