BuTel software home page
ARC898 software for Uniden BC898T
---
ARC898T V2.0 is the latest programming software for the Uniden BC898T and is the most versatile software available for the Uniden BC898T. ARC898 also supports rebanding and the radioReference webservice!
Screenshot from our memory editor: the most versatile memory editor available on the market: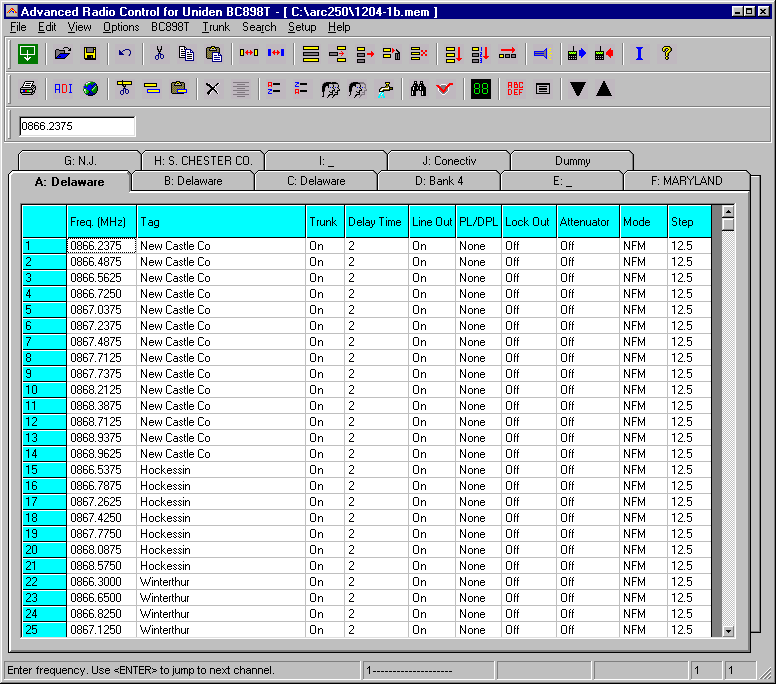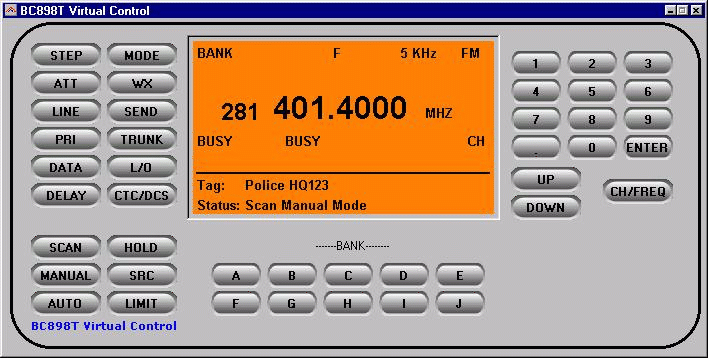 ---
Overview of options in ARC898 (SALE now only US$ 29.95):
ARC898 includes the most versatile memory editor available on the market.
PDF User Manual included with the software (45 pages, PDF file format)
Store Unlimited number of configurations on your harddisk.
ARC898 uses same file format as popular ARC250 software!
Program memory channel frequency, delay / Lockout / trunk.
For your convenience you can program channel and id tags in the software
Virtual Control displays conventional & trunk channel alpha tags.
Copy/Move/Swap memory banks / memory channels
Low CPU load.
Windows 7/8/10/XP compatible

Easy user interface
All updates are free for registered users
Radioreference Webservice support (V2.0)
Create FREE custom files for your local area online.
Setup your Uniden BC898T in an easy spreadsheet type interface.
Setup your own memory bank 'tags'(software use only!).

Table tags are saved in memory files
Easy cut/copy/paste data
Move channels up and down with quick move buttons
Import/Export CSV data
Fill down/series option
Full clipboard support for import/export data to/from other applications
Insert/remove/delete/swap/sort channels with a few mouse clicks
Move/Copy/Swap entire memory banks or memory channels in seconds
Easy data toggle with mouse double click or space bar or keyboard shortcuts
Sort frequencies per bank
Sort a range of channels
Remove duplicate frequencies
Easy Fill for setting up new banks in a few seconds (enter a start frequency and a step, and easyfill will calculate and fill the selected bank) This way you can use a memory bank for searching.

Import frequencies from any wordprocessor / database / spreadsheet.
Extra Dummy bank for storing temporary data while you are re-organising your memories.
Print option
And many more options.
---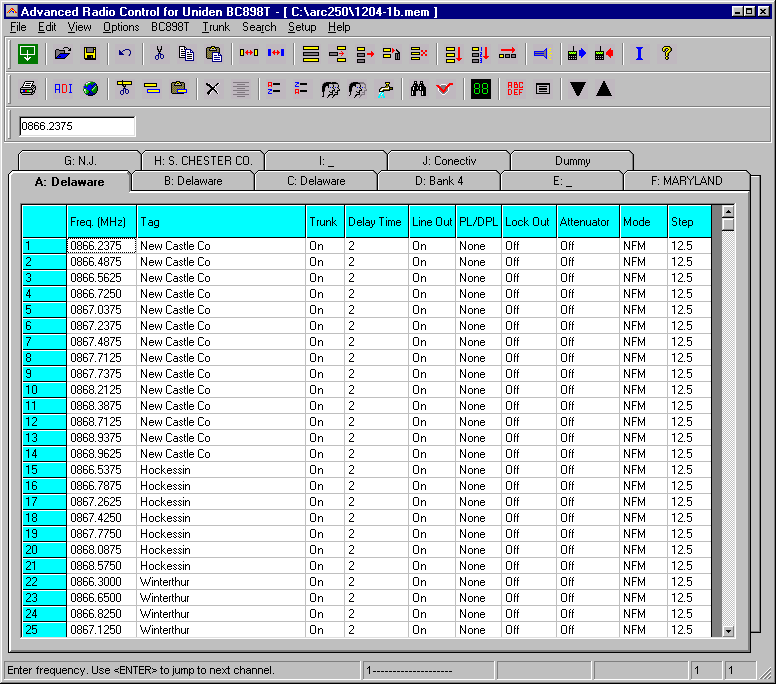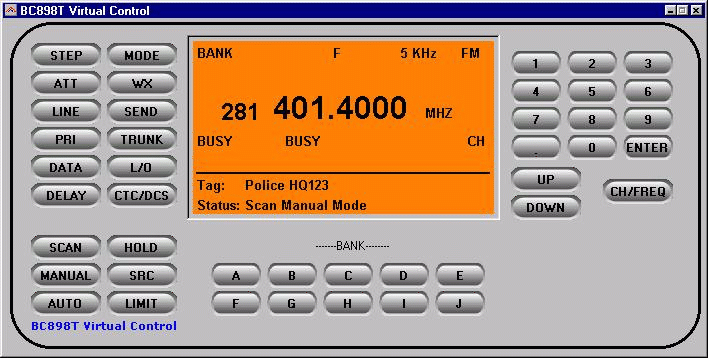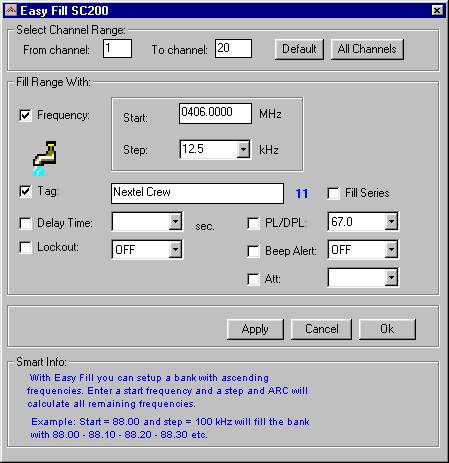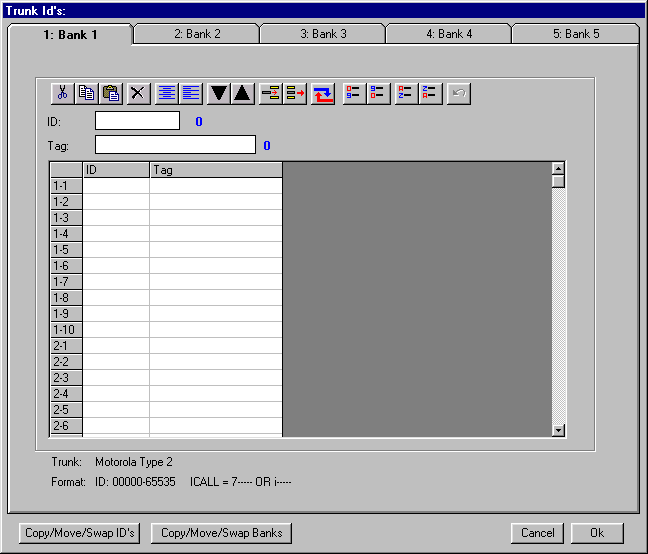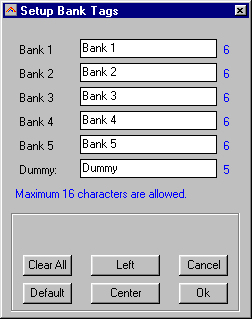 ---