If your software package does not remember the registration details then you must set the Administrative rights.
This procedure is for older software packages like ARC785, ARC83, ARC433 etc that were released before the intro of windows 10.
Close the software and open  windows file explorer by using Windows + E key combination.
This will open your windows explorer.
Browse to the folder where ARC software is installed.
For example: C:\Program Files(x86) \ BuTel \ ARC30 :

Locate the "exe" file, in this example arc30.exe
Do a right mouse button click on that file and then select properties, the properties of the file are now shown: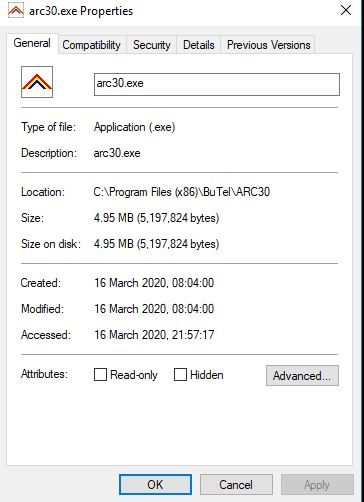 Click the Compatiblity tab and select 'Run this program as an administrator' and then select Apply.
The software will now remember your registration details.