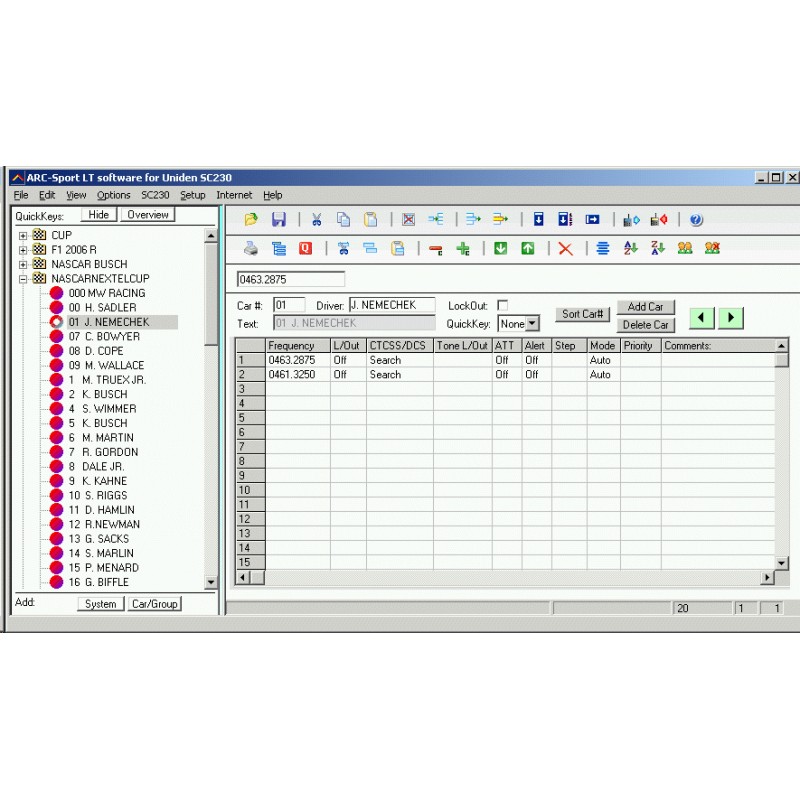  
ARC230 USC230 software download
ARC230 software for Uniden USC230
Strictly no refunds on software downloads, try the free demo before making your purchase.
ARC230 includes the most versatile frequency editor available on the market based on proven technology used in ARC246/396, our new developed 'system browser' technology makes navigation as easy as possible.
Sort cars by carnumber or driver's name.
ARC230 supports the European models: Uniden USC230XLT and the Albrecht AE230H. The US SC230 model is NOT supported in this version.
QuickKey Overview: 'Drag and Drop' your sytems or groups in QuickKeys and print overview for 'on the road'.
Copy/paste groups between systems, building new systems was never this easy!
'intelli upload': Replaces systems that are stored in your scanner without having to reset your scanner first! ARC-Sport will never reset your scanner!
Read/write single or selected systems from/to USC230XLT
WebCatcher and Paste Special: Import latest Formula 1 etc. race frequencies directly from popular websites into ARC230
WebLink: Store a website in a system file and checking for the latest updates requires only one mouse click.
Windows 7/8/10/11
Radioreference.com Conventional frequencies import option.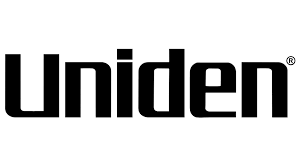 Data sheet
Scanner Model

Uniden USC230 racescanner

Delivery Type

Instant Delivery by Email
Key stored in your user account

Windows

Windows 7 / 8 / 10 / 11